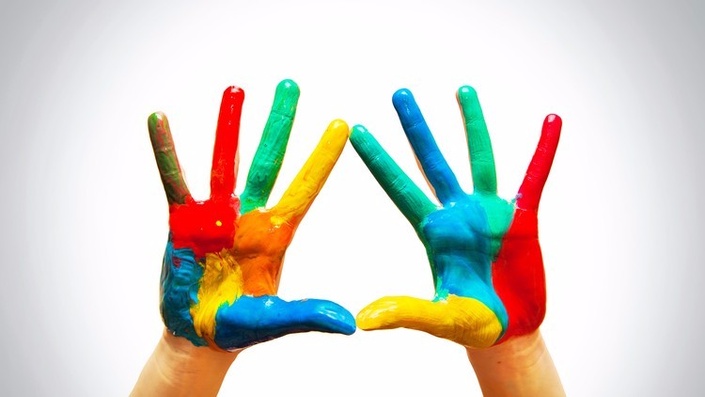 Active Reviewing
A Practical Guide for Trainers and Facilitators
Why should you become a student in this flagship training on Active Reviewing?
To be able to engage your students' full set of learning skills so that their learning is rapid, significant and memorable.
To inspire long lasting results by generating immersive learning experiences.
To become an expert in facilitating learning from experience.
To access the Active Reviewing Toolkit (A.R.T.), a time-tested repository of efficient reviewing techniques.
To use tools such as the Horseshoe, the Activity Map, Action Replay and others in order to empower your students with instant awareness.
To experience an experiential, step-by-step, action plan specifically designed to instill powerful teaching methods into your arsenal.
"Roger knows more about how to turn experience into learning than anyone I know or know of. His particular brand of creativity--always seeing multiple ways to look at things, plus deep experience and thoughtful, research-based approach- make him second to none in his field." -- William Spencer, Whole System Learning, New York
Do you want to forge powerful trainings that inspire change in your students?
Trainings where change is visible and memorable?
And do you want to be called back, as a trainer, again and again?
Then join this advanced train the trainer programme and take your learning to the next level!
Trust me.. Actually don't trust me- I'll prove it to you!
Take advantage of the 30-day money back guarantee and try it out. If, for any reason, you aren't satisfied, you can request a full refund within those 30 days.
3 experienced trainers and facilitators created this advanced training:
Roger Greenaway, PhD
We have, none other than the inventor of Active Reviewing, Roger Greenaway.
Roger's goal is to help people become more effective in facilitating learning from experience.
He is an international trainer of trainers who specialises in developing and refining active reviewing techniques. He also focuses on strategizing ways in which learning can be simplified and made more interactive.
He mostly trains in the UK, Europe and Asia. But he also teaches in Africa, North and South America and Australia.
Călin Iepure
Next comes Călin Iepure. Călin is the Romanian governor of the Toastmasters public speaking and leadership organization. He is a public speaker and a certified master trainer, a master facilitator at Bootcamp University, a master facilitator for Speaker Elite Timișoara and a very successful business consultant.
As a managing partner in TrainingMasters Consulting, Călin organizes events and trainings on subjects like Persuasion, Communication, Public Speaking, Leadership and Entrepreneurship.
Bogdan Vaida
And last but not least, Bogdan Vaida.
I've been an experiential trainer for the past 7 years, creating situations and environments through which people learn by doing. I've held trainings in Slovenia, Slovakia, Bulgaria, Romania and a few other Eastern European countries. I'm a trainer for Erasmus+, Toastmasters, Alpha Personality, The European Law Students' Association and many, many other organizations.
But this is not about my fellow colleagues or me. Călin, Roger and I are here for you! We are interested in what you need to do in order to step up your trainings. We are here to help you achieve your goals!
Course Content
This training is not for first timers. If you've never held a training before we won't teach you how to do it so I'd advise you not to enroll in this course. It's not for you.
What we provide for you are techniques and principles for active reviewing (also called dynamic debriefing) that you can use in any type of teaching (be it trainings, seminars, workshops, facilitation sessions, public speaking - yes, that's right- any type of teaching!)

And these techniques generate long term transfer of learning.
A few of the techniques that you're going to learn during this training:
Back to the Future - draw from past experiences and resources to help you in your future journey.
Goal Keepers - optimize your learning through learning partners.
Storyline - reflect on your ups and downs during a challenge to help you prepare for future challenges.
Horseshoe - instant feedback on dilemmas that you or other participants may face, while seeing a topic from fresh perspectives.
.. And many more!
By using these methods you will get to know your students much better because you are giving them tools that help them reflect, express and communicate. Being more in touch with your student's needs and expectations makes it easier for you to make good judgments about how best to help them learn and achieve their goals. And you will have achieved all this by using interactive methods that most students prefer.
Einstein once said that "Everything should be made as simple as possible, but not simpler". When we created this course we took his wisdom into consideration and we created practical techniques that can be implemented instantly. We won't bore you with long, exhausting stories or motivational speeches. We give you the tools that help you achieve your expected results. All of this in our advanced yet simple to understand train the trainer course.
It is so much easier to say, "I teach students" than it is to say "I help students learn from their experiences by providing reflective tools and facilitating the learning process." A loooong sentence, but much more meaningful. And this course will help you understand and act on it.
Join now and learn from the experience of international trainers and facilitators!
"I am a trainer, and I have been a trainer for 92 years (including my previous life times). While I believe that there is no end to learning new training skills, I rate myself as a competent and engaging trainer. And so do the participants around the world who have attended my workshops (during my current lifetime).
My secret to providing training that is effective and engaging is to use experiential strategies. As a trainer, you have probably heard this guideline from several people. More importantly, you have probably experienced the power of the experiential approach in your own training.
Sorry to disillusion you, but the experiential approach is only one part of your effectiveness as a trainer. The other part is to encourage your participants to reflect on their experience, come up with important insights, and share them with each other. This is the part that Roger Greenaway calls "Active Reviewing".
From my point of view as a trainer, I cannot stress the importance of active reviewing. To me, the experiential part that comes before the review is just an excuse for the active review. This is where the real learning takes place.
The best way to learn the procedures and principles related to actively reviewing is to enroll in this e-learning course. You will enjoy your learning experience from this practical, hands-on approach to active learning."
- Sivasailam Thiagarajan, Workshops by Thiagi, Inc., 92 years of experience in the training field
"I took this course to refresh my capacity as a trainer, facilitator and coach to review experiences. Both in experiential activities such as simulations and outdoor learning but also the business experiences of my coaching clients. The course provides an good range of ways to review different aspects of experience and the team that have put this together provide examples and support through thorough documentation. The production quality was acceptable and the course made good use of presentations, videos of techniques in use and examples. I would recommend this course to anyone who is looking to become a better trainer or coach. The tools here do work and I have applied many of them into my work already. A great pieces of continuous professional development that is worth the investment!"
- Andi Roberts, Professional Certified Coach designation of the International Coach Federation, Certified Professional Facilitator of the International Association of Facilitators, An Associate Lecturer for the Open University Business School in Marketing and Finance
"This course contained many tips for facilitators of groups. It was broader in scope than active reviewing. It would be useful for facilitators of group process and dynamics involved in experiential workshops. The course instructors brought a wealth of experience in leading groups and shared it with skill."
- Clifford E. Knapp, Professor Emeritus in the Department of Teaching and Learning, Northern Illinois University, DeKalb, Illinois
"I've been a trainer for years, I always keep me up-dated with new techniques and from this course I went away with practical and inspiring techniques to implement in my own practice. I also liked the quality of the materials. It was definitely worth time and money invested."
- Ginette Biolan, Guaranteed Impact, Business Days

Frequently Asked Questions
When does the course start and finish?
The course starts now and never ends! It is a completely self-paced online course - you decide when you start and when you finish.
How long do I have access to the course?
How does lifetime access sound? After enrolling, you have unlimited access to this course for as long as you like - across any and all devices you own.
How to contact the trainers:
If you want more information regarding the content, you can find Roger at [email protected] .
For questions regarding the payment, alternative payment methods and technical issues you can contact Bogdan at [email protected] .
What if I am unhappy with the course?
We would never want you to be unhappy! If you are unsatisfied with your purchase, contact us in the first 30 days and we will give you a full refund.